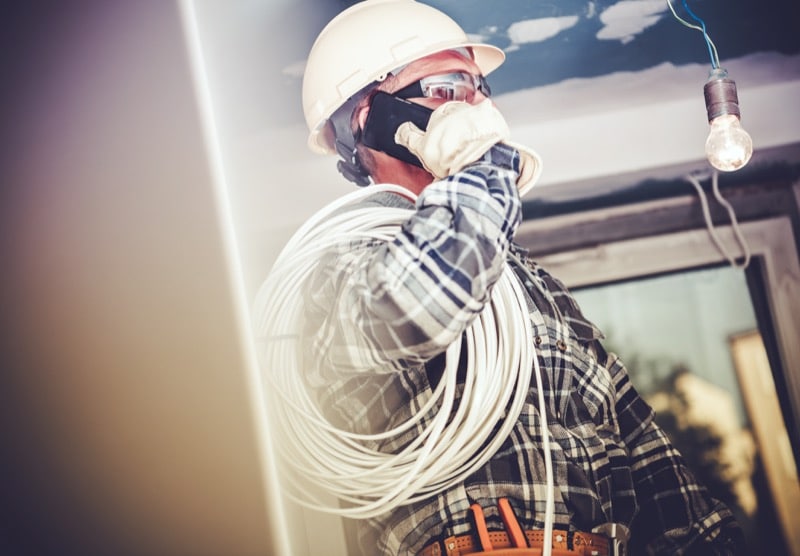 We're here if you have an emergency or just a general electrical issue
Electrical problems in the home are best handled by professionals who understand safety, compliance, and effective electrical design. The team at Electric Norm is ready to address all your repairs, upgrades, and installations related to wiring, outlets, switches and panels, and cabling.
Service We Provide:
Main Electrical Panel:  We can upgrade, repair, diagnose and replace your electrical panel to ensure your homes safety.
Sub Panels:  If you need  a sub panel installed, repaired or replaced to extend the wiring for multiple branch circuits to a specific area of your home we can help.
Surge Protection:  If you want your valuable electronics protected from an electrical surge we can install complete home surge protection.
Ceiling Fans:  No matter what type of ceiling fan you would like installed we can install it properly.
Lighting Systems:  From simple fixture replacements to whole home lighting renovations we can make your space a better place.
Smoke Detectors:  Ensuring proper fire safety systems are important.  We can ensure that they are all working properly.
Circuits/Wiring:  If you need new circuits and wiring or a diagnosis and repair of your current system our electricians can help.
Code Compliance:  Making sure your current home is up to Oregon state electrical code compliance is important to maintain safety.  We'll make sure your home is up to code and get it there if it currently isn't.
Generators:  If you want a generator system set up in case the power goes out we have the experience and knowledge to do the job right.
​
We are available 24/7 for any electrical emergency that may arise.  Electric Norm is proud to be residential electricians in Beaverton, Oregon that will fix your electrical issues properly, the first time.