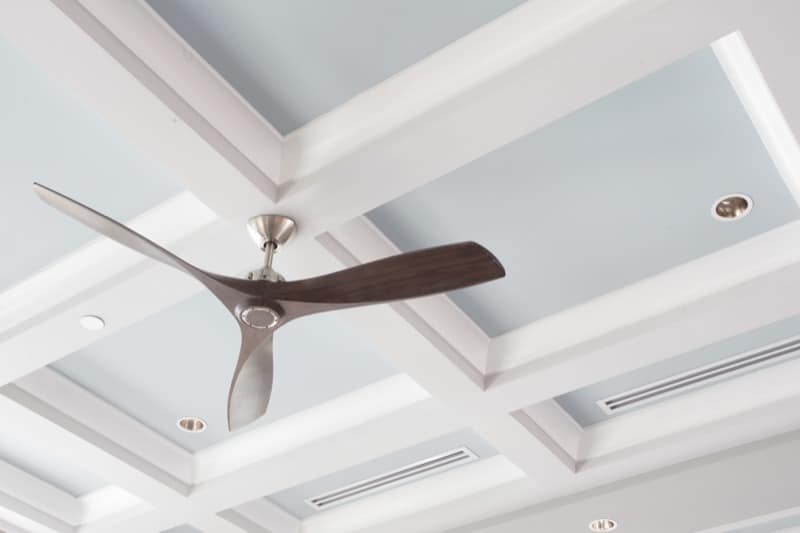 A ceiling fan is the most cost-effective way to keep your home cool in summer and warm in winter. A simple ceiling fan is much more energy-efficient than a central air system, and a great way to bring your heating and cooling costs down with constantly rising energy prices. The right ceiling fan can also add elegance to any room.
If you're thinking about installing or replacing an existing ceiling fan there are a few things to consider.  The first being what type of fan would you like to have and second will it work in the space I want to place it. We'll start with a list of common home ceiling fans you may be interested in.
​
Types of Ceiling Fans
​
Standard Ceiling Fans

Low Profile Ceiling Fans

Energy Star Ceiling Fans

Dual Motor Ceiling Fans

Remote-Controlled Ceiling Fans

Damp & Wet Ceiling Fans

Outdoor Ceiling Fans
​
Most of these are common, but if you'd like to research them more I'd recommend this great article that goes more in depth here at Nimvo.com.  Now that you've decided what type and hopefully size of fan you'd like it's time to install it.
​
Of course if there was previously a fan installed it may be a fairly simple task to install a similar model in it's place.  That might not always be the case depending on a few things including was the original one installed safely among other potential issues.  If you're wanting to replace a light fixture or have one installed where there currently is no fixture it may become a bit more challenging.
​
We would recommend consulting with a qualified electrician prior to any ceiling fan installation at the very least.  Give us a call first and we'd be happy to answer any questions in regards to safety and if what you are thinking of doing is possible.   And of course, if you'd prefer to have us install your ceiling fan before the summer hits us here in Oregon in a few months we'd be happy to have one of  our team do it for you.